Find Your Dream Job! and Make More Money Doing it!
Even if you don't know what it is or how to start!
If you are here staring at this page, I already know you're not perfectly happy with your current job.
"Why?" is not the question.
No, the question I have for you is Why are you not already in the job that would make you happy?
C'mon, which one of these is it?
You don't really exactly know what the perfect job is for you? After all you thought the jobs you have taken so far would be pretty good right? But then the honeymoon period ran out and you realized it was missing something.
You are not sure exactly where to begin, You think "Oh I should really get my resume up to date" but you know deep down that applying to a bunch of jobs isn't going to get you the job you really want. Plus it's going to have you competing against every other person that probably has better experience or credentials.
You have already been trying hard to find your dream job and you just haven't had the success you thought you would.
Whatever it is for you, you're here trying to figure out how to make this career change to the job you really want with the salary that you really deserve to be earning but just don't quite know how to get.
You think about having to go back to work to the job you have right now day after day and it just gets overwhelming and stressful!
It feels like you're stuck and not moving as fast as you want to!
Introducing the Work You Love: One Stop –
Everything you need to transition from where you are to Your Dream Job!  All in One Stop
It's a Members Only Community + Training that supports you every step of the way!
Say Goodbye To helplessly staying in a job you don't want and Hello To work that you should be doing!
Work You Love: OneStop Private Facebook Group
Get the answers you need from HTYC and get in touch with other people in your exact same situation. The entire group supports you to make your move to work you love!
Get Access to our Digital Training (The stuff you don't learn anywhere else!)
Interview University- Interview like a rockstar so you can get multiple job offers!
How to Contact Employers- Find out the secrets to who you need to get in touch with to get the jobs you REALLY want and what to say when you do talk to them
Network Your Dream Job- How to leverage your existing network to lead you down dream job road!
12 Steps to a Killer Resume- our guide with our course
and lots, lots more!
All in HD video or Premium Audio lessons and designed to get you where you need to go!
Leverage our Partner Experts
Any question that you need answered about careers and career changes, we can help you connect to the right person via our Private Facebook Group
Finally the all in one training, accountability, expertise, and support that works!
Even if you don't have experience, in what you really want to do AND even if you are overwhelmed and not sure where to start!
Happen to Your Career Mentioned In
Here you are:
Did you ever think that you would be getting up day after day going to a job that makes you a little numb, working with people that don't seem to want anything more? When you were a kid, you probably didn't ever envision that you would be dragging yourself out of bed for this, multiple days a week. But for so many reasons you need to have a job, so you keep going and each week you think about what you will be doing on the days you don't work. You feel like you could be doing so much more if you only had the chance!
Imagine this situation instead:
Your alarm rings, but you have already woken up just a few minutes before it went off. Not because you're worried about something but instead because you're excited about what you get to do today. It's been 9 months since you started your not-so-new anymore role and it's clearly unleashed a new set of energy in you.
Just like yesterday, there was no trouble getting out of bed. You didn't have to drag yourself up. You get ready and put on clothes and notice yourself in the mirror, you are smiling and didn't even realize it. You realize it's because you were thinking about what you get to do today.
Your family has even noticed this new energy and made comments about it. They say things like "You seem so much happier" or "something's different" and they can't quite put their finger on it.
But you know what's different. It's the fact that when go to work each day now you get to do stuff that re-energizes you and not slowly sucks the life out of you. It feels much more like getting up to go on a trip rather than getting up to go to work.
…the salary increase you negotiated when you left your other job isn't the reason you moved, but it helps too 🙂
Meet Maggie! She wanted to find her Dream Job too!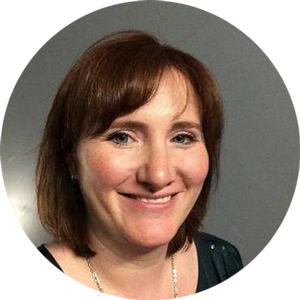 "I didn't know what I wanted to do. I Had a great Job but I was So Over it. I needed my own personal consultant to come in and help me make the Change. 
HTYC gave me the Framework and support I needed to Decide what I wanted and take the Steps . 
When I got my job offer, I was really surprised That you got on the phone with me to help me negotiate my Salary"
-Maggie R,
Got a 12% Increase and Changed Careers from Marketing to Training
When we first met Maggie, she had no idea what her dream job was.
We took her step by step throught the courses and exercises in the OneStop and she zeroed in on Training and Development as her Dream Job of choice.
Once she made this her target and happened to her career (instead of just allowing it to happen to her) she got the job offer that she wanted and was able to negotiate a 12% increase.
Here's what she had access to:
What's Included in the Work You Love: One Stop
Support: Members Only Facebook Group
It's difficult to move to work you love without support. We put you in touch with both HTYC partner experts and other people who want to make a move just like you!
Unprecedented Access to the HTYC Team
Our goal is to help you move to Work You Love and when you become a member of the WYL: One Stop, you can get the answers and advice you need. Have a request for a Course? We will consider making it! Want to know how to talk directly to people that can make you job offers? We can help! Want to know what color of shirt to wear to the job interview? We will tell you it doesn't matter… well except the burnt orange with the white polka dots, maybe don't go there!
Get access to career experts
Remember All in One, if we can't help you we probably know someone who can AND we have probably already asked them to be a partner in the WYL: One Stop. Engage with these very talented folks for advice and counsel. Authors, Speakers, Coaches, Career Knowledge extraordinaires… plus they are really nice people or we wouldn't have invited them!
Training and Courses for Work You Love
Making a transition? Want to know some of the best strategies to engage with employers? or what about how to negotiate a massive salary increase in your new job offer? We even feature Courses on mindset and how to do your career differently than others for maximum happiness and personal growth.
Webinars and Office Hours
Exclusive content both live and recorded, just for you!

Kevin's Career Change:
From Engineer to Management in less than 30 days!
Scott,
Well I want to thank you for your all your help through this transition over the past few weeks.
I was able to negotiate a higher salary, I asked for $75K and they came back with $70K and an extra week of vacation. We accepted this offer and will sign the paperwork tomorrow and I can not be happier! I will have to tell you I had to spend sometime talking my wife through it and assuring her that I wasn't going to lose this offer that I was just given, LOL.
Again Scott you were a huge help in this process and I can see why you started your own company!
Thanks again. You truly helped make this process as painless as possible! I would (and will) recommend your services to anyone and everyone looking for a new job (or pay raise).
Thanks,
Kevin L.
Just wanted to tell you, that exactly 5 weeks from when I arrived in Canada I got a full time job, negotiated a higher salary and within the next 3 days I got another offer that pays 33% more, provides car allowance, that covers all car expenses like lease and insurance, phone covered, laptop, iPad and a great job of an operations manager half time in the office, half time with clients.
I used some of your strategies, but the jobs actually happened by means of luck I would say.
I am happy and very thankful to you, for you gave me support when I was looking and offered great tips.
Ingrid K.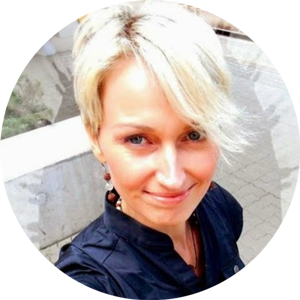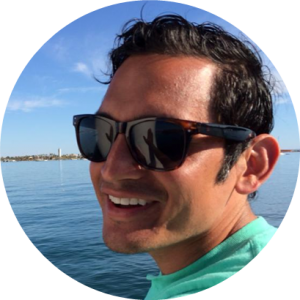 "…Sometimes you just need someone who has done these things before to make it easier. Scott's advice allowed me to get exactly what I wanted to get paid at my new job!"
Andrew T. – Digital Production Manager, 25% increase at a new job with a premiere company
Try the Work You Love: OneStop for only $1
You really have nothing to lose! Try it now, let us help you find your dream job. Cancel anytime. Really.
100% SSL Secured to keep your information safe
THE OTHER QUESTIONS PEOPLE WANT TO KNOW ABOUT
Will you have courses on Resumes... Social Media... Interviews...?
The great thing about this is we will always be making new courses, tools and resources. You can tell us what you would like to see next!
When will I be able to access the Premium Content
You will have INSTANT ACCESS to the membership site! You will have access to the secret facebook group (after requesting to be added), Access to our coaches and experts and Project: Success immediately. From there you will get new courses and content regularly
What if I decide it's not for me?
You can stop your membership at any time. No Hassles. Really!
What Courses Are Included? 
Do Your Career Differently
Most people are in a job they don't like with people they don't want to work with. They believe that this is all there is for them. Learn how to think about and pursue your career as a means of fulfillment instead of something you HAVE to do.
Interview University
This all encompassing audio course with special guest Alex Barker, allows you to quickly become an expert in not just doing interviews but selling yourself to get job offers. over 3 hours of audio!
Negotiating Your Job Offers
After you have an offer, this course teaches you to maximize the best time you have to raise your salary! Step by step conversation and principles to ensure you AND your employer have a win win situation! This course alone can be worth $1,000-$15,000 in your pocket
Job Transition Strategy
Wait a minute! You should have a strategy for a job transition? Of course you should but very few do! This course walks you through step by step and helps you plan for the things you didn't even know you should.
Happen To Your Resume
Chronological or Hybrid? One's not better than the other. Find out why and how to tailor resumes specifically to get you to an interview!
Engaging Your future employer
Learn more than you could ever want about engaging employers in a way that gets you an interview and later… multiple job offers.
How to Avoid Happiness Avoidance
Based on a article and later turned into a talk Scott gave called the "Happiness Avoidance Problem" Learn how to avoid this way too common trap!
Get More Time: Daily Decisions
Mark's infamous talk on how to succeed and where to get more time if you are feeling like you have none to put towards your goals!
Get a Raise Guide
How to negotiate a raise. Step by step approaches so you can use the extra money to make the move to work you love whether it's your own thing or your dream job!
Try the Work You Love: OneStop for only $1
You really have nothing to lose! Try it now, let us help you find your dream job. Cancel anytime. Really.